"Many enterprises are afraid of changes, so they need to find other people who are not afraid of changes to help them out of their old thoughts."
Company Vision

AGG was established in 2003. For 18 years, we have participated in the development of the Internet, from building websites for various industries in the 2000s, to designing Flash animation, online shopping platforms, and video streaming websites, and then developing mobile network services in the 2010s, designing Responsive website for customers, mobile application Apps, company's internal ERP system and cloud system services. Over the years, we have understood the different needs of large enterprises or small and medium-sized enterprises, whether in terms of the positioning of the Internet business, network security, improvement of business operation, opening up new customer groups, new media and marketing strategies, and even managing various engineering, our team also has enough and rich experience to provide solutions for your business.
The Augmented Reality (AR) technology developed by us provides AR Photo Booth and AR Game Booth rental services, suitable for promotional activities, exhibitions, conferences and annual dinners. At the same time, it can also write AR mobile games, AR cards and promotional publications for enterprises.
If you want to know how to apply AR technology to your business and stand out from others in the industry, please contact us.
Services
Website Design and Backend Management System
Video Production
Different types of video production for Youtube, Facebook and IG Platform
.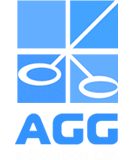 Contact Our Professional Team
Let us provide you with the most suitable and professional network solution.